I've been busy painting again!
and then yesterday my friend Nita, from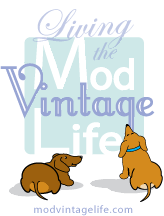 wrote this wonderful post about my paintings
HERE
and directed her Followers over to my Ebay page.
HERE
I figured I better get busy and list as many as I could while there's an increase in traffic.
THANKS SO MUCH NITA!
Several of my paintings now have bids!
WAHOO! Blog Buddies are the BEST!!!
So I was puttering around my art room (though I end up painting at the kitchen table) and I found these rain drop shaped craft crystals and thought of the quote -
"Some People Walk In The Rain, Others Just Get Wet".
-

by Roger Miller.
This is the result:
and here's a close-up -
The dog is painted paper and the grass is tissue paper.
The crystals are firmly attached with gel medium.
Everything is sealed in a matte finish.
and it's currently listed on Ebay along with a few others that I listed today.
and these I've shown on the here before: